News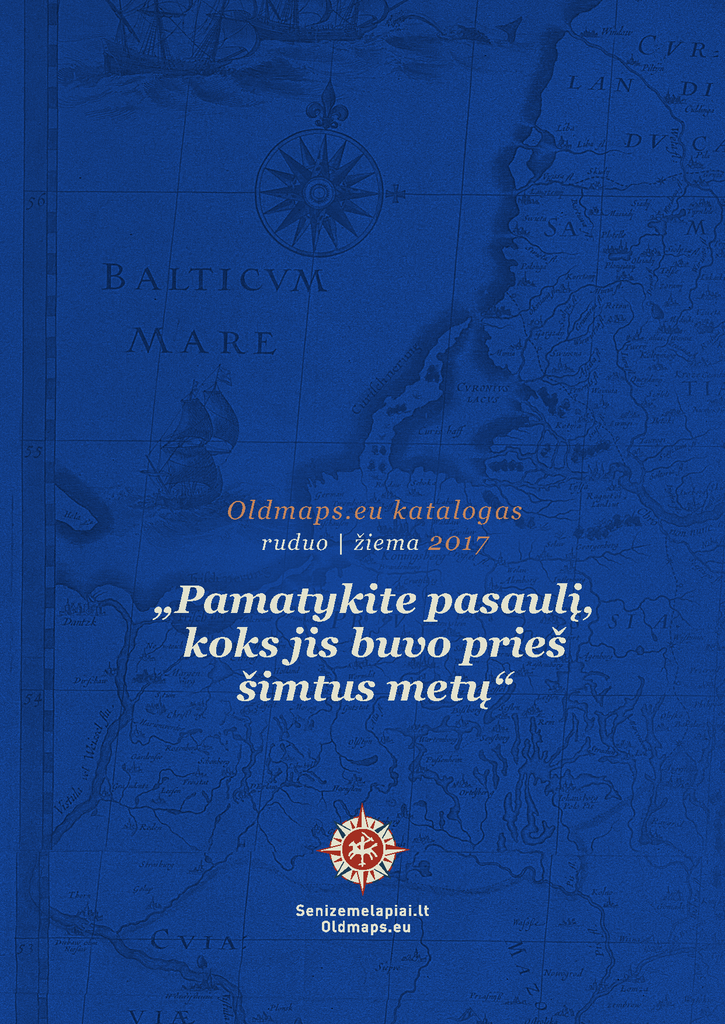 Dear friends, here comes out our new catalog "autumn/winter 2017" We again formed several interesting sets, so… have a pleasant browsing ! Mieli draugai, smagu Jūsų dėmesiui pristatyti septintąjį Oldmaps.eu katalogą. Neretai Jūs domitės galimybe įsigyti iškart visą mini kolekciją, todėl jau tradiciškai suformavome keletą rinkinių. Tikimės, kad praleisite smagiai laiką vartydami mūsų naują katalogą !
Dear friends, here comes our new catalog "autumn/winter 2016" We formed several interesting sets, so… have a pleasant browsing !
Our project participated in Vilnius Book fair'15. We presented three gorgeous original maps, which are rarely seen in public:o Legendary map of Grand Dutchy of Lithuania, published by Mikalojus Kristupas Radvila Našlaitėlis/Mikołaj Krzysztof Radziwiłł, prominent statesman of Commonwealth of both Nationso The first Europea linguistic map "Europa Poly-Glotta Linguarum Genealogiam exhibens …", published by Gotfryd Hensel (1687-1767)o Rare regional ethno-linguistic map "Carte de la Lituanie", prepared by Vladas Daumantas and published by Bureau d'Information de Lituanie in Losane, 1918.The exposiotion was met with great interest of public and media.
Dear friends,we are glad to announce that only one month left until the Christmas. Thus we present our new catalog Winter 2014/2015, with all and latest our maps in one place.We believe, that You and your families, friends, colleagues and partners deserved great Christmas gift !Have warm and fun evenings !
We are pleased to announce that our stock is enriched by new categories and maps ! Now you can find old Prussian maps, town views and plans, marine/nautical maps and genealogy trees of European royal families. Have a good browsing !
---